What happens during the initial visit?
Typically, the therapist will have a phone conversation with the parent prior to the initial visit to prepare for your child's evaluation. If there are previous reports or written information available, your therapist may request a review of that information as well.
We have a detailed parent information packet that we request you complete at, or prior to, the initial session. This will provide substantial background information and will help parents formulate thoughts regarding their concerns about their child's strengths and weaknesses. For your convenience, we have made these forms available online here. Your taking the time to complete this material before the initial visit will greatly enhance your therapist's understanding of your child during the first visit. It will also help you formulate thoughts regarding your concerns about your child's strengths and weaknesses.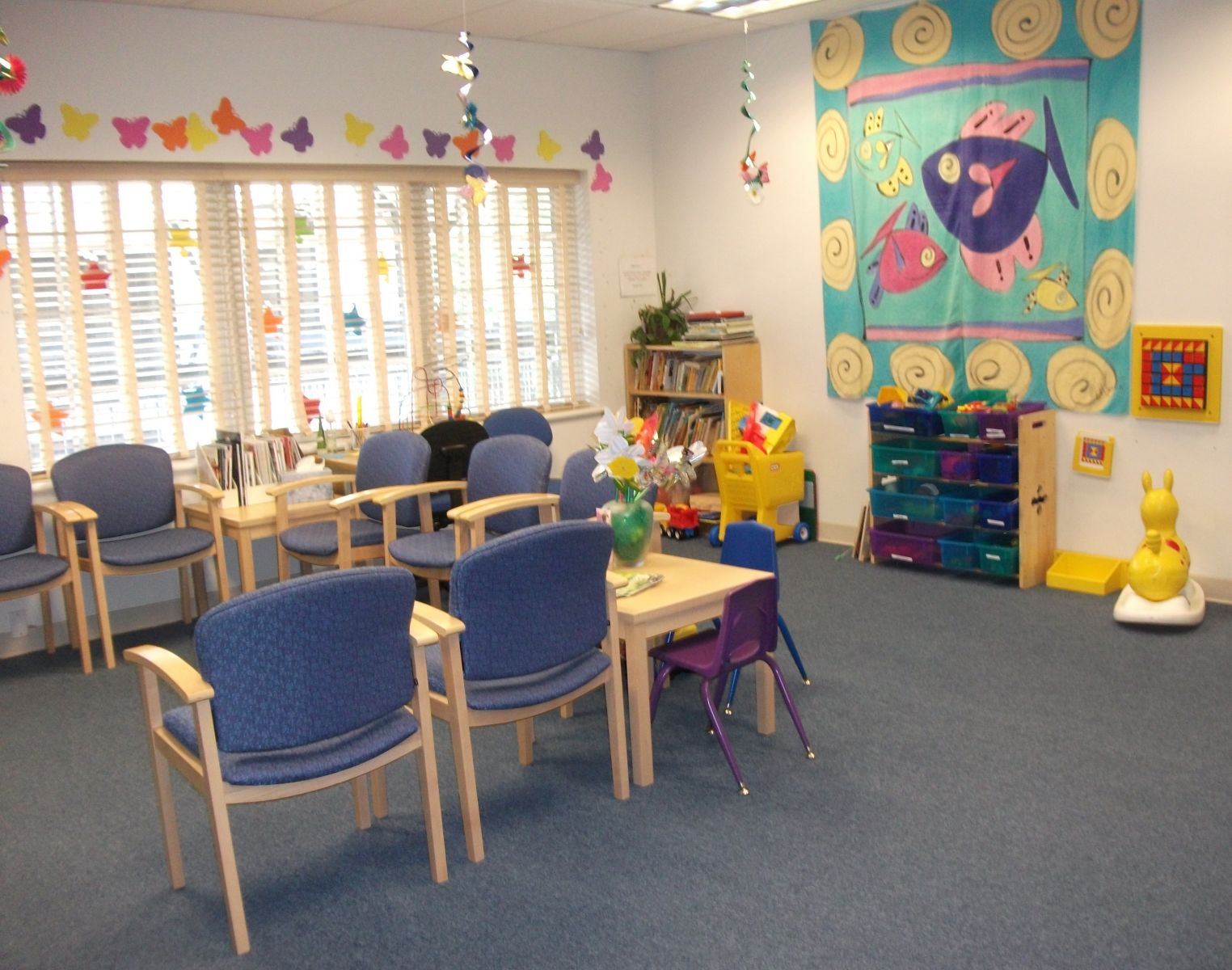 On the day of the appointed first visit, you and your child will enter a child friendly waiting area. Please make yourself comfortable until your therapist greets you. You will then all go to a private room where the therapist will begin getting to know you and your child. If your child is school age, you may opt to remain in the waiting area while he/she is being worked with.
Your child will be seen by the therapist who has contacted you. That therapist will begin the assessment process. Assessment with children often looks like play. Children often do not realize that they are being evaluated. (Some children ask when can they sign up for more classes.) The first sessions(s) are designed to assess your child's level of functioning in both gross and fine motor skills, sensory processing, daily living and play skills, and to determine factors that may interfere with age appropriate skill acquisition. Generally the sessions are about 1 hour and combine structured and unstructured activities.
You are always welcome to accompany your child into the testing rooms. With younger children this is encouraged, as you know your child best and issues of separation can be minimized. Most rooms have one-way mirrors, so that you can observe assessment and treatment if that is your preference.
Our goal is to help you and your child feel as comfortable and playful as possible. While we understand that the process is stressful for all, we do our best to minimize stress and open communication.