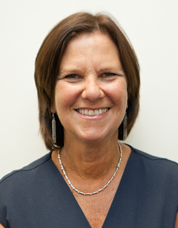 Computer Campus students easily master keyboarding and study skills when Dale Pilchman provides the instruction. Dale's 25 years of teaching experience have provided her with a mastery of techniques and knowledge that enables each student to rise to the challenge.
Dale spent the bulk of her teaching career as a middle school Social Studies teacher and team leader in South Orange (where she grew up)! She also taught technology courses to faculty in the district, was the assistant Director of an alternative High School in Rhode Island, and taught in Millburn and Summit.
With the visual impact of computers as a hook, Dale is able to help students improve their reading comprehension and writing abilities. She's a whiz at teaching the organizational skills and internet research tools necessary for being a successful student!
Dale's latest interest is helping our students using APPs, Livescribe Pulsepen, Scanners and new software to help make notetaking and technology based study skills fun and "state of the art."
Dale has been married for 40 years to Dr. David Pilchman, a general and sports psychologist. They are the parents of two grown children (one of whom is an occupational therapist!) and the grandparents of sensational toddlers Sophie and Jason Halper.