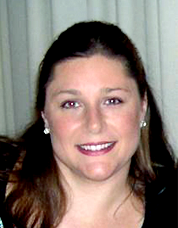 Sue Wissen (a/k/a Sue Wissen Peppes) has extremely impressive physical therapy credentials. She earned her M.S. in Physical Therapy in 1995, and completed a two year post graduate program to earn her physical therapy doctorate (DPT) in 2009 from Boston University. Sue is the Senior Pediatric PT at Saint Barnabas Medical Center, coordinating pediatric rehabilitation in the Neonatal ICU, Pediatric ICU and the pediatric floor. She is a pediatric certified specialist by the American Physical Therapy Association, is certified in hippotherapy, a certified kineso-tape practitioner, and a 200 hour registered yogi with Yoga Alliance. Sue has worked in schools, pediatric out patients centers and remains a consultant to a program of karate for special needs children.
Here since 2002, Sue is responsible for onsite and offsite evaluation and treatment of children ages 1 - 14, including those with poor gross motor skills, low tone, CP, degenerating neurological disorders and on the autism spectrum. She provides home programs, family/caregiver education and support as well as discharge planning using a multidisciplinary approach.
Sue was repeatedly named to New Jersey Family Magazine's "NJ Favorite Kids' Docs and Exceptional Healthcare Providers". The professionals on the list were nominated as "exceptional" by readers of the magazine.
Recognizing the need for short term interventions for patients with
Plagiocephaly and Torticollis,
Sue has spearheaded Pediatric Potentials expansion of our program to ensure that these children can be seen for short term treatment. This includes an evaluation by a physical or occupational therapist, in-office treatment including parent/caregiver education, and the establishment of a home exercise program addressing the needs of the individual child.
Sue is married to PT Nick Peppes, a member of our team, and is an animal enthusiast! Her two labrador retrievers, Tess and Jack, are certified therapy dogs who sometimes participate in therapy sessions and provide pet therapy in hospitals.